Favorite Songs of the Year – 2009 (in no particular order)
Islands – The XX (quiet slow burn from an album of quiet slow burns)
1901 – Phoenix (what a single should sound like)
Pieces – Dinosaur Jr. (infectious – thanks J. Mascis!)
Something Is Squeezing My Skull – Morrissey (best album opener of the year)
Think I Need It Too – Echo & the Bunnymen (top single – didn't hear the album yet)
It's Not Your Birthday Anymore – Morrissey (my fav Moz song of the decade)
My Lucky Day – Bruce Springsteen (a drive down the road with the sun shining)
60 Ft. Tall – The Dead Weather (New Queen of Rock takes her throne)
Primary Colours – The Horrors (my favorite song of the year)
The First Day of Spring – Noah and the Whale (best breakup song of the decade?)
Marlon JD – MSP (a blast of original punk rock)
Relator – Pete Yorn & Scarlett Johannsson (great lost single from 1958)
Quiet Little Voices - We Were Promised Jetpacks (throaty Scots mean it)
Magnificent – U2 (their best single since Beautiful Day)
Gentle Sons – The Pains of Being Pure At Heart (album closer of the year)
Angela – Jarvis Cocker (mod-rock single sounds like 1965 Kinks)
Daniel – Bat For Lashes (dark and mysterious, better with repeated listens)
I and Love and You – The Avett Brothers (thanks Pete for the head's up)
Siren Song – Bat For Lashes (I LOVE this record)
Morning Light – Gliss (huge opener from a record that hung in my top ten all year)
Do You Remember – The Horrors (great song from the best album of the year)
Puzzles - The Mary Onettes (gorgeous opener from a gorgeous record)
Treat Me Like Your Mother – The Dead Weather (best rock song of the year)
Aeon – Antony & the Johnsons (the Letterman performance is a must see)
Mind Movies – Daniel Johnston (I love this man)
A Brief History of Love – The Big Pink (heartfelt and beautiful)
Zero – Yeah Yeah Yeahs (nickname nomination: Killer Karen O)
Dust On The Ground - Bombay Bicycle Club (I'd love to hear more from this band)
Single of the Year: Magnificent, U2.
Massive blunder on behalf of

U2

to not have selected this as their lead single. I truly believe that if they had, they would have sold millions more copies than they did. Their biggest misstep since the giant lemon.
Runner Up: 1901 – Phoenix.

Album Cover of the
Year: Journal For Plague Lovers, Manic Street Preachers.
British
artstar

Jenny Saville

pro
vided the most striking image of the year.

C

lose Runner Up: Years of Refus
al, Morrissey.

It seemed like this year was a year of relationships in music. And thusly, relationships are the theme to my lists:
The It's Not Me, It's You Award: Breakup of the Year
The Gallagher brothers split. For something that always seemed so inevitable, it felt so shocking when it actually came. Still don't know h
ow to feel about it.

The I Know You Have A Bad Reputation, But I Love You Anyway Award: Top Five Old Bands I Discovered/Totally Fell In Love With This Year
The Cramps
The Gun Club
X
Suicide
Richard Hell & the Voidoids

The I'll Never Get Over You Award: Oh Richey, Where Art Thou?
The disappearance of

Manic S
treet Preachers

lyricist/rhythm guitarist

Richey Edwards

on February 1, 1995 is truly the greatest mystery in all of rock history.

Journal For Plague Lovers

, the album

MSP

recorded with the final lyrics left behind by

Richey

, proved to be a masterpiece - a fitting exhale for a band (and fans) still holding their breath. A beautiful, complex, and visceral wake. Simply magic.
The Feels Like the First Time Award: Five Old Bands That I've Always Loved That I Fell In Love With All Over Again
The Smiths

- Complete psycho-over the top love fest with

Hatful of Hollow

and the bootleg

Troy Tate Sessions

. Felt all so new again. I feel like I've never heard

Reel Around The Fountain

and

Handsome Devil

before. Isn't it thrilling when songs you have heard a million times suddenly evolve in your ears into something new and meaningful? Yeah, me too.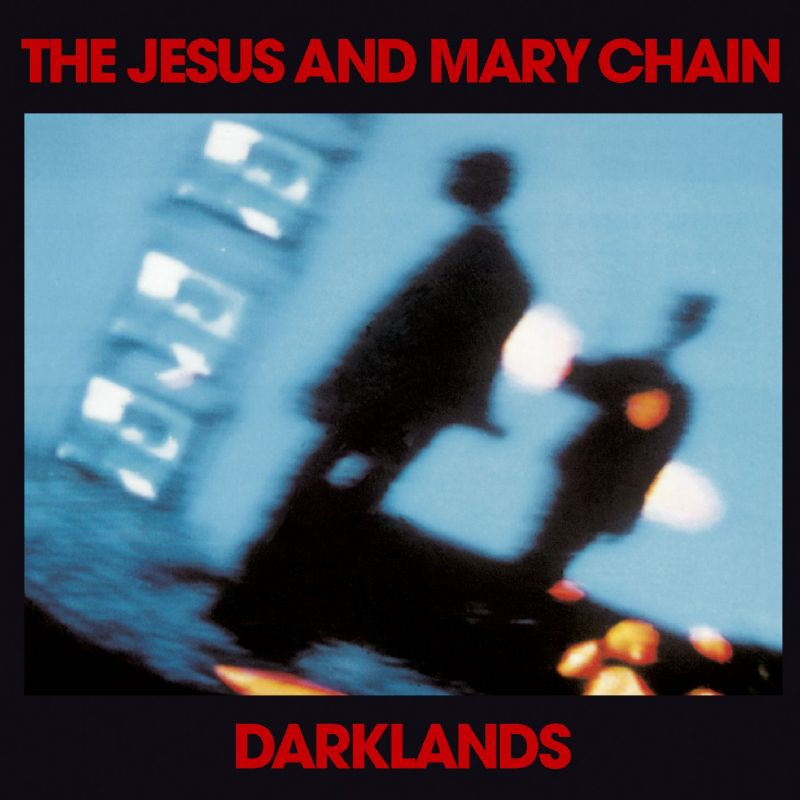 The Jesus & Mary Chain

– I have been a fan since my junior year of high school when I bought

Stoned & Dethroned

from the used CD store on Bay Rd. because

Hope Sandoval

guested on it. But had

Darklands

come out this year, it would have been my album of the year, that's how much I played it. So, so good.
Iggy Pop

– The grand old man caught me again, with his twin 1977 masterpieces

The Idiot

and

Lust For Life

reaching maximum playtime. Always loved those two albums, but I reached an entirely sublime and intense understanding of

The Idiot

that I would play on repeat while working in the studio. I always wondered why

Ian Curtis

killed himself to this record – now I feel the subtle darkness hanging around the edges of each track like

Sister Midnight

and

Gone Blue

. Gives me shivers.

The Velvet Underground – Isn't it funny when one of your favorite bands of all time, who you have spent years of your life analyzing and obsessing over, suddenly seem fresh and new again?
Is it because you have changed? Perhaps you are in a different physical location - suddenly, unexpectedly, the music changes.
Yeah, that was what happened with me and

VU

this year. Spent most of the summer driving the other members of my studio out with repeated listenings of

Sister Ray

–

Sister Ray

and I are fused at this point.



The One That Got Away Award:

If I would have heard

Saturdays = Youth

by

M83

before the deadline last year, it would definitely been in my top five. Oh well.