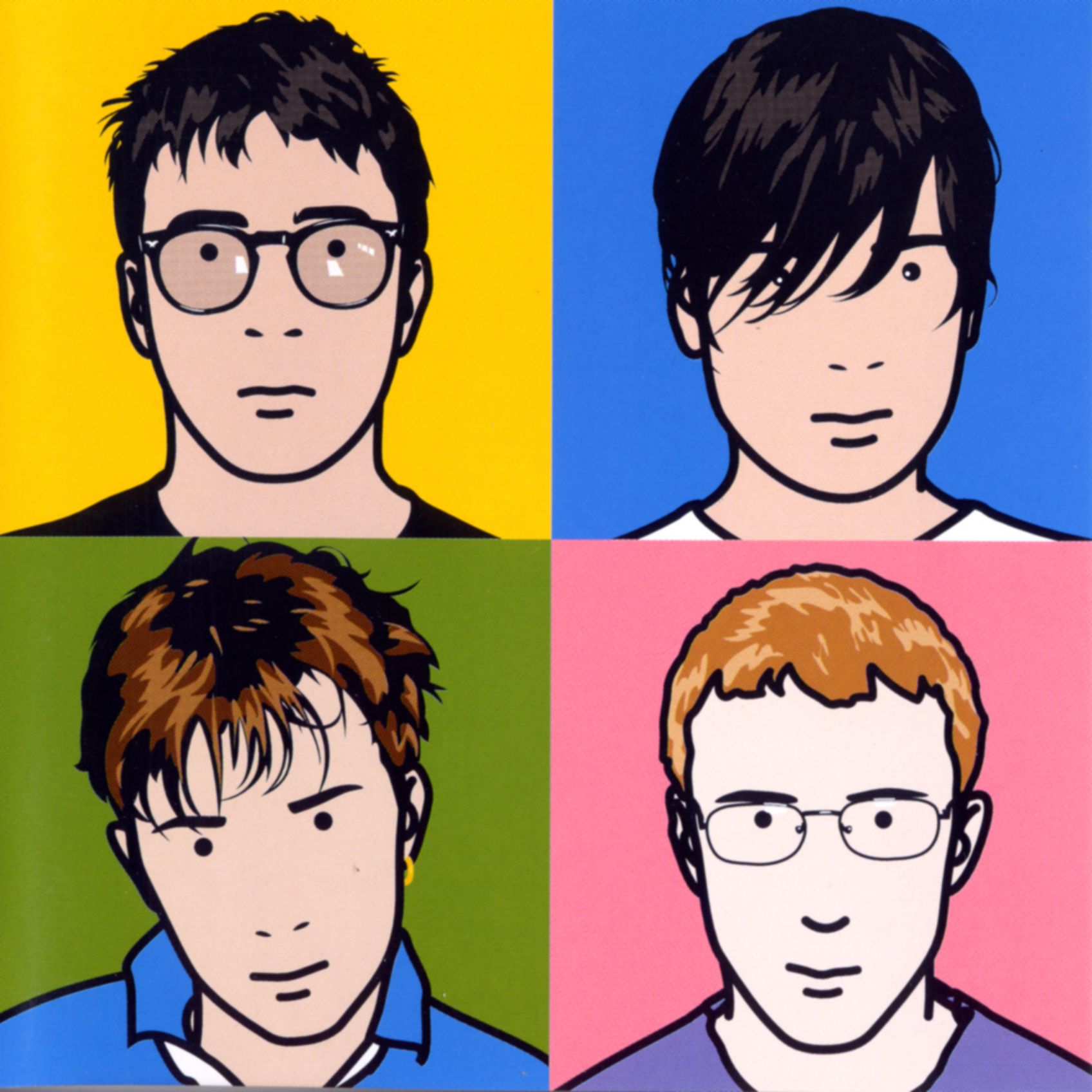 It's been awhile, but I'm finally back with a new
Top Ten List
. This one is for
Blur
, great stalwarts of the 1990's
Britpop Wars
.
From Wikipedia:
The release of the album's lead single "
Country House
" played a part in

Blur

's public rivalry with Manchester band

Oasis

termed "
The Battle of Britpop
". Partly due to increasing antagonisms between the groups,

Blur

and

Oasis

ultimately decided to release their new singles on the same day, an event the NME called "

The British Heavyweight Championship

". The debate over which band would top the British singles chart became a media phenomenon, and Albarn appeared on the News at Ten.
At the end of the week, "Country House" ultimately outsold

Oasis'

"
Roll With It
" by 274,000 copies to 216,000, becoming Blur's first number one single.
The Great Escape
was released in September 1995 to rapturous reviews, and entered the UK charts at number one. The
NME
hailed it as "spectacularly accomplished, sumptuous, heart-stopping and inspirational". However, opinion quickly changed and

Blur

found themselves largely out of favour with the media once again. Following the worldwide success of

Oasis

'
(What's the Story) Morning Glory?
(which went quadruple platinum in America), the media quipped that "[

Blur

] wound up winning the battle but losing the war."
Blur

became perceived as an "inauthentic middle class pop band" in comparison to the "working class heroes"

Oasis

, which Albarn said made him feel "stupid and confused".
I always was on the side of
Oasis
in these battles, but to be fair,
Blur
was (is?) a great band too.
The Britpop Wars
were one of the most fascinating periods in rock history, and it was great to be able to have been a part of it. When I finally hit the British shores in the summer of 1999 (to attend the
University of Cambridge
) I came prepared to pick up loads of import discs. It was as if I finally got a chance to be a part of
the culture that I felt most attached to
.
I preferred
Blur
's softer, more "English" side - English in the way that
the Kinks
,
the Jam
,
the Smiths
,
the Stone Roses
, etc. were quite English.
So, without further ado, here is my
Top Ten Blur Songs
.
10.
Tracy Jacks
9.
Parklife
8.
Coffee & TV
(awesome video)
7.
To The End
6.
This Is A Low
(killer live version
5.
She's So High
4.
No Distance Left To Run
(one of the greatest break up songs of all time)
3.
Beetlebum
2.
The Universal
(amazing
Kubrick
inspired video)
1.
Tender